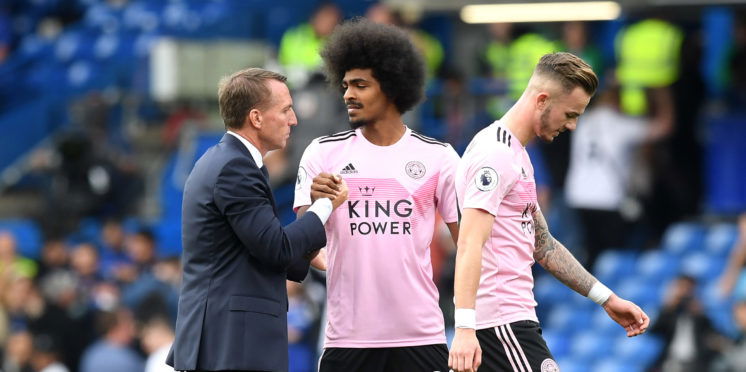 Match Preview – Sheffield United vs Leicester
A new season is underway, and Leicester has had somewhat of a quiet start. We saw no goals against Wolverhampton in the opening week, and although the draw against Chelsea (1:1) in the second round could be considered a success, the fans are still patiently waiting for that first win.
The match against Sheffield United next Saturday presents another opportunity for the Foxes to have their maiden victory of the new season. The game is scheduled to start at 4 PM on Bramall Lane in Sheffield.
The Squads
Luckily for Leicester, there haven't been any injuries early in the season so far, and the team is expected to be healthy for the next round as well. Brendan Rogers has pretty much kept the same starting eleven in both games, and there's no reason why we won't see the same lineup come Saturday.
Wilfred Ndidi is currently the only goal scorer for Leicester this season, while Caglar Soyuncu played a great game as well. Our man of the match against Chelsea, James Maddison, is also expected to start, and so are Wardy, Tielemans, Perez, Ricardo Pereira, Evans, Chilwell, and Choudhury. Kasper Schmeichel who managed to keep a clean sheet against the Wolves will be between the posts.
Sheffield had a great weekend as well, as they beat Crystal Palace at home by 1:0. They too have no guys on the injury list thus far, and their manager Chris Wilder kept the same starting eleven in both games. It included Stevens, Robinson, O'Connell, Norwood, McGoldrick, Lundstram, Fleck, Egan, Basham, Baldock, and Henderson.
What Do Bookies Say?
Despite the game being played in Sheffield and the fact that the home team has started the season a little bit better, top sportsbook operators see Leicester as a slight favourite to win this one.
The odds for Leicester to come out victorious are between 2.10 and 2.25. Sheffield's win comes with the odds that are between 3.20 and 3.60. If you think that Leicester is going to draw for the third straight time, you can expect the odds that range anywhere from 3.18 to 3.60.
Of course, it's still too early to tell, as there are a few more days until the match. Both teams played fairly tight matches in the first two rounds, and nobody scored more than one goal in each of them, so placing an over/under bet is worth considering.
Where to Watch?
The match is sure to be an exciting one, and if you're a true Leicester fan, you shouldn't miss it. There will be several live TV broadcasts of the game, but if you prefer to watch online, you will be happy to know that you'll have plenty of options as well.
You can watch live football online with the best bookies and enjoy the game in HD quality as soon as you place a bet. The streams work great on both desktop computers and mobile devices.
As we've mentioned earlier, the kickoff will be at 4 PM on Saturday, August 24th.
---