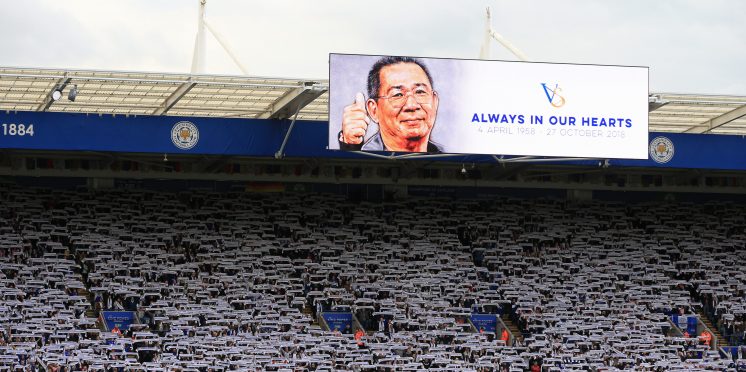 27/10/2018 – A date that will never be forgotten in English football
As we all know, the recent global pandemic rocked football, putting a stop to action across all English leagues.
Another day also changed English football forever back in 2018 – with two tragic events.
Former England manager Glenn Hoddle was celebrating his 61st birthday on 27th October that year – and it was typical of Hoddle to go to work on his birthday. The man is football mad!
His big day seemed to be going well and he was even presented with a birthday cake on the Saturday Morning Savage show. The episode finished with a game of football table tennis between host Robbie Savage and Hoddle – but disaster struck just minutes after.
Glenn had suffered collapsed and suffered a cardiac arrest. That's where sound technician Simon Daniels came to the rescue. After giving the Tottenham Hotspur legend CPR, paramedics arrived shortly after to take him to hospital.
Luckily for Hoddle, he was in the right place at the right time. The BT Sport studios also had a defibrillator – which was used to help keep him alive and gave him a fighting chance of surviving.
That evening, Hoddle was still in a critical condition despite responding well to treatment. Little did the country know another sporting tragedy was about to strike just hours later.
Leicester City owner Vichai Srivaddhanaprabha frequently travelled to and from games at the King Power Stadium via helicopter – this was a regular occurrence.
After drawing 1-1 at home to West Ham United, Vichai, his two advisors Kaveporn Punpare and Nusara Suknamai, and helicopter pilots Eric Swaffer, and Roza Lechowicz, took off in a helicopter from the centre circle of Leicester's ground.
Shortly after takeoff, the helicopter crashed in the stadium's car park, with no survivors. It was Leicester City's worst nightmare. The city lost a valuable member of its community.
Srivaddhanaprabha was admired across Leicester after guiding the club to the top flight in 2014 and then winning the Premier League against all odds two years later.
However, his actions away from the football club also made him a hero in the city. He donated millions to local hospitals and funded research into a rare genetic disorder, as well as setting up his own foundation.
His care for the local community was there for all to see – the man had a real love for his football club – something you do not see enough nowadays.
The Thai entrepreneur also received a well-deserved honorary degree from the University of Leicester in January 2016 for all his achievements both in the United Kingdom and Thailand – a proud day for him.
This is one thing I need to say: he should be remembered for being a Leicester hero, rather than for the tragic 2018 event. The impact he had on two countries was astonishing. We can all learn a lot from the positive differences he made – and carry those values ourselves to improve other people's lives.
Football is more than just a game – Vichai showed that with his passion for Leicester. He should not be forgotten. We should also not forget how life can be taken away from you in a flash – Glenn Hoddle's cardiac arrest showed that.
Thankfully, Glenn recovered and had returned to BT Sport as a pundit since. His contributions to football have been invaluable, just like Vichai's contributions and his work on and off the pitch.
What Marcus Rashford has done, providing free meals to school children who need them the most, just shows one of the many good things that come out of football, following Vichai's lead.
Regardless of disappointment on the pitch, we can all come together and show football for the beautiful game it is. Vichai Srivaddhanaprabha was the embodiment of generosity and integrity in football.
This is why the 27th of October 2018 is a date that should never be forgotten in English football.
---